Welcome to Liberty Heritage Nursery
Liberty Heritage Nursery Farm is truly one-of -a kind. As a highly dedicated team and a family-owned business, we are driven to deliver results, healthy top-notch landscape supplies at a great price. We provide unparalleled customer service and want your feedback, we want to improve for you and our community. Please tell us how we can do a better job for you.
We also supplement the trees and plants that we grow with supplies from two other key supplies which will help you to create a beautiful array of trees, plants, and flowers and will improve the appearance and overall value of your home. We provide Liberty Township, Ohio with an abundance of exceptional quality plant material such as Red Drift Rose, Variegated Liriope, Little Henry Itea and many other types/kinds of plant material. From full-service design, to installation, and even maintenance, Liberty Heritage Nursery Farm aspires to be your #1 choice for when your in the market for landscape supplies.
We take pride in maintaining fairness and equality in our business. That's why we offer premium quality products to every customer, at a very affordable price. Liberty Heritage Nursery Farm is sure to deliver exceptional customer service as we treat our customers how we would want to be treated.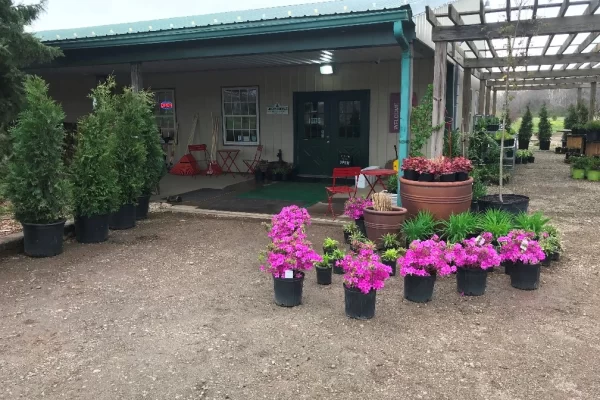 At Liberty Heritage Nursery Farm, our mission is to provide exceptional plant products and services, empowering our customers to create beautiful and sustainable outdoor spaces. We are committed to offering a diverse selection of high-quality plants, sharing our horticultural expertise, and fostering a culture of environmental stewardship.
Our vision is to be the leading provider of premium plants and landscaping solutions, recognized for our commitment to excellence, customer satisfaction, and environmental sustainability. We aim to inspire and empower individuals, businesses, and communities to connect with nature, enhance their surroundings, and create lasting beauty.
At Liberty Heritage Nursery Farm, we are driven by a strong set of values that guide our every decision and action. We believe in the value of quality, ensuring that each plant we offer is of the highest standard, nurtured with care, and ready to flourish in its new home. Sustainability is ingrained in our practices, as we strive to minimize our environmental impact and promote eco-friendly gardening methods.